Anti-poaching Training for Learner Professional Hunters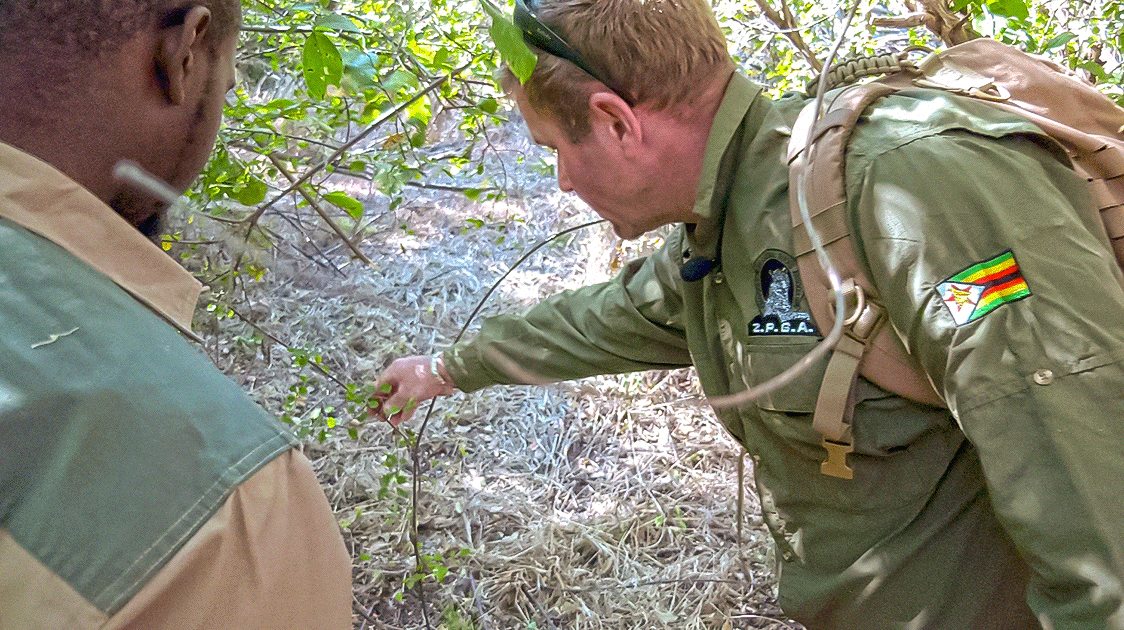 The Zimbabwe Professional Guides Association (ZPGA) has probably the most comprehensive training process for professional hunters and guides in Africa.
Part of the curriculum is learning about poaching issues. John Laing from Guides Against Poaching (GAP) is passionate about teaching his anti-poaching knowledge and African bush skills.