Volunteer Conservation Projects: Snare-busters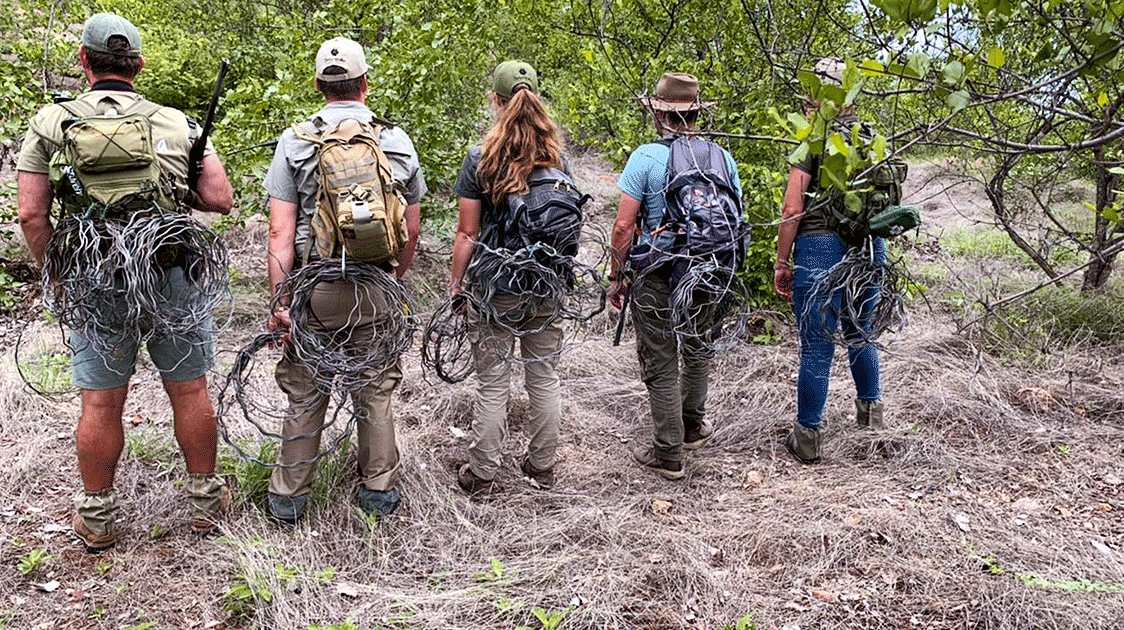 ---
Conservation has been a key objective of SA Hunters since its inception in 1949, and the Association has evolved into a locally and internationally respected organization that supports an integrated and rational approach to conservation.
SA Hunters members from across South Africa are an active, integral part of their society and involve themselves with conservation issues and socio-economic challenges.
At both national and branch levels, SA Hunters' snare-busters initiative focuses on collaboration with other conservation partners to address the ever-increasing wildlife poaching problem.