Ganam Helicopter Patrol Report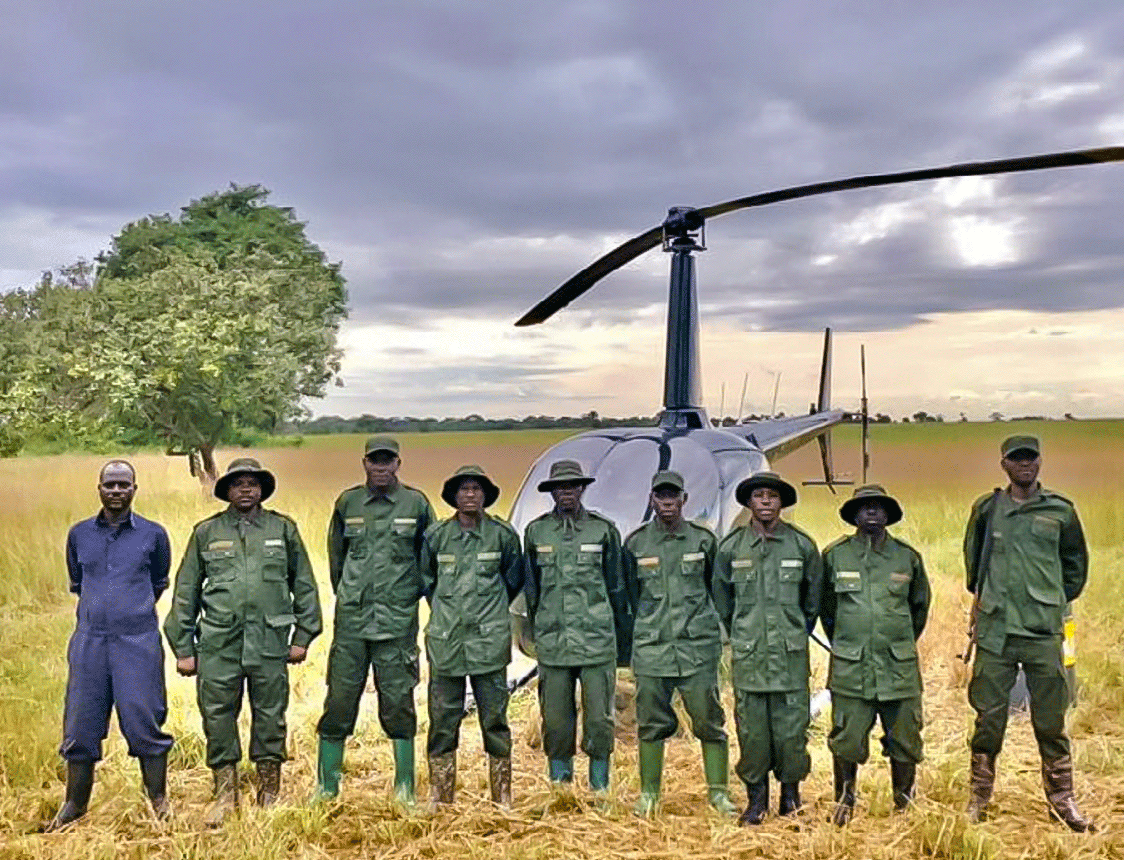 ---
In April 2023, Ganam staff undertook a helicopter patrol across the Moyowosi South game reserve with members of Tanzania Wildlife Authority (TAWA) officials, who were most helpful and supportive during the whole operation.
It was an excellent opportunity to survey Moyowosi South and better understand the status of the reserve to make plans for further improvements.
POSITIVE FINDINGS
- 10 people were arrested during the operation.
- 15 fishing/cattle camps were burned and destroyed.
- 0 meat poaching was encountered.
NEGATIVE FINDINGS
HIGH NUMBERS OF:
- Cattle within the game reserve boundaries
- Fishermen within the game reserve boundaries
- Cattle in Igombe Game Reserve
- Fishermen in Kigosi National Park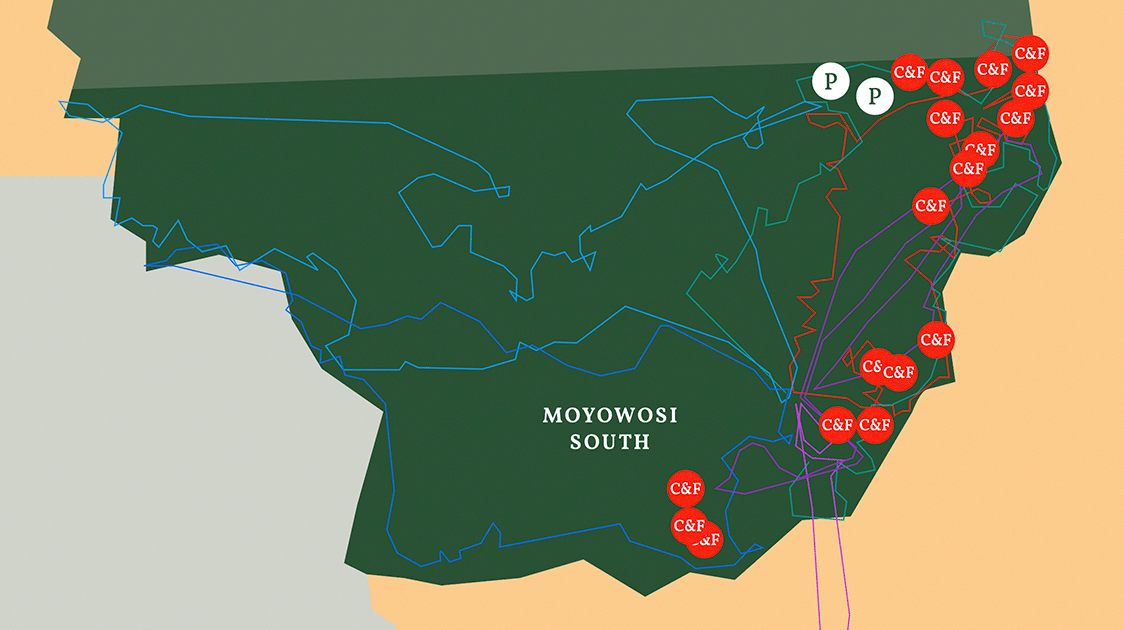 Fishermen and cattle are highly active in parts of the reserve. As concession holders, we are apprehensive that it will ultimately lead to wildlife poaching and poisoning of carnivores such as lions, leopards and hyenas.
During the helicopter survey, there were large herds of cattle in Igombe Game Reserve and Kigosi National Park, moving to the boundaries of Moyowosi South. This encroachment is a very alarming and damaging development for the conservation of Moyowosi.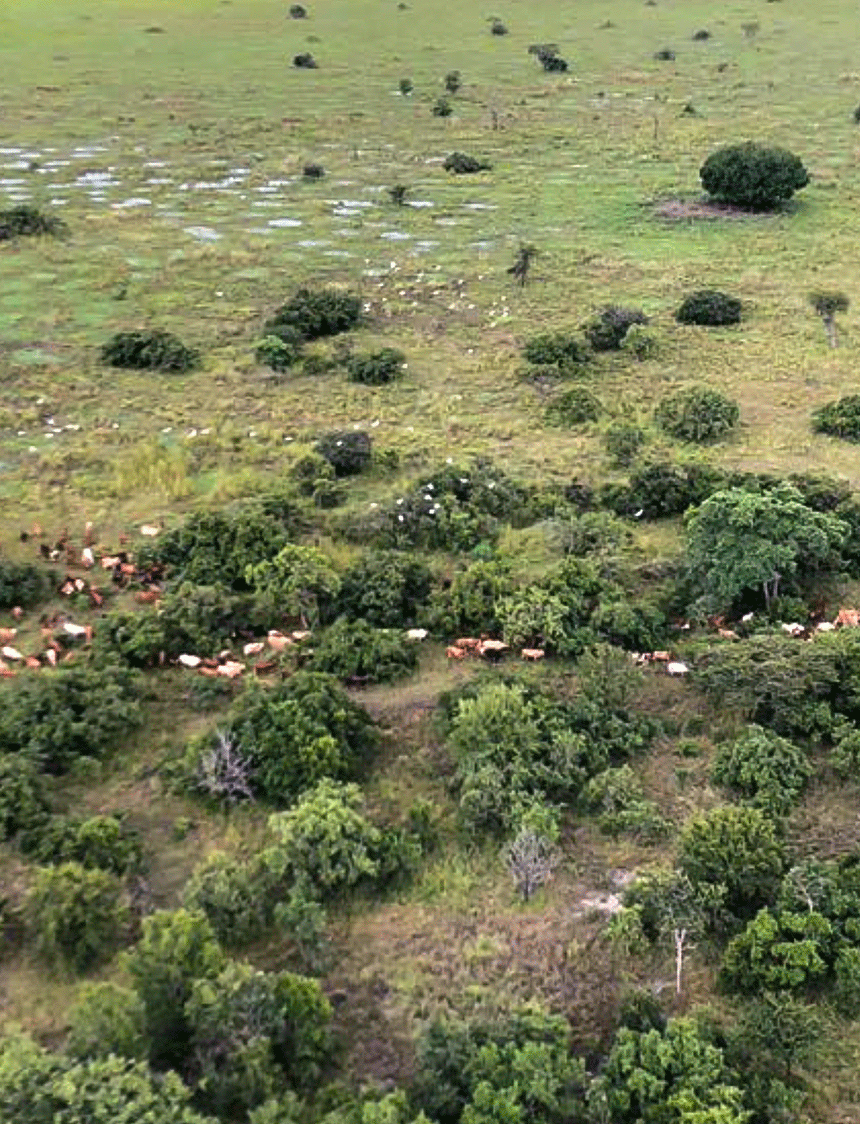 These bordering areas would traditionally see an exchange and migration of wildlife that benefits Moyowosi South. We fear that the high number of illegal intrusions will ultimately endanger and damage the biodiversity and quality of the area.
Ganam would like to thank TAWA for supporting this valuable helicopter operation and highly values cooperation and groundwork as we strive to reach common goals and reduce illegal intrusions in Moyowosi South.
TAWA and Ganam must continue cooperating and working together to protect, develop and upgrade this area to remain one of Tanzania's best hunting blocks.