Different Snaring Tactics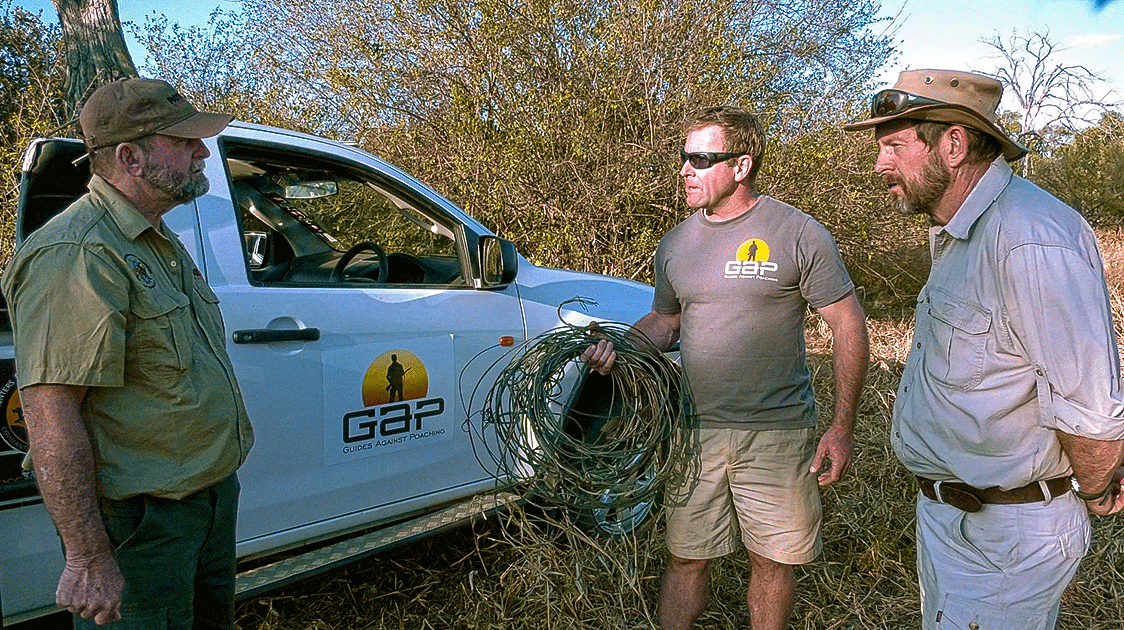 John Laing from Guides Against Poaching explains how poacher syndicates have their own poaching "concessions".
These syndicates rely on suppliers to provide the material for snares. Every poacher has his method of setting up a snare by which he can claim any animal caught in it as his; a calling card, if you will.
In anti-poaching operations, catching poachers is the first prize but disruption of poaching through snare sweeps is critical.